Future of Fashion Education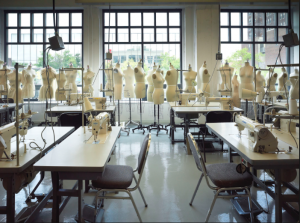 When it comes to working in fashion, it may appear as though there are only a few ladders to success in the industry, such as becoming an editor, designer, buyer, stylist or photographer. But in reality, these jobs represent a small portion of the overall industry. The business of fashion has significantly evolved over the last 10 years and emerging trends, such as the evolving store, changing consumer preferences, and demand for product transparency, is shifting companies' priorities and the roles they are hiring for.  Advances in technology will affect fabric materials development, consumer research and marketing trends, and supply chain management. But it will also, without question, drive the future of fashion journalism well. According to a Huffington Post article posted in December of 2017, Content Editors may very well become the new Fashion Journalist, as our professional worlds become increasingly driven by social media.
The increasing demand underscores the need for well-trained content producers, community, and social media managers. Fashion journalists as content editors are expected to generate wide-ranging content for mobile consumption. Learning how to balance narratives, still images, videos, and sounds for print or online pieces is a must-have skill. The social media footprint is just part of the evaluation criteria for fashion journalism success along with ability to conceptualize, research, and write feature stories and then to design, package, and publish them across multiple platforms. Becoming versed in multiple digital outlets is also a must to capture future generations and to stay on the vanguard of emerging social media platforms—something particularly relevant to fashion as whoever can get the word out in the fastest—and in the most innovative and interesting way—often receives the highest payback.
The question remains, however, whether accredited fashion schools that already cover marketing and advertising will address this inevitable need to create new programs focusing on the intersection of fashion journalism and social media.